Introducing Hippo Hive Healthcare Institutre for virtual education
The Hippo Healthcare Institute for Virtual Education (HIVE) serves as a source of knowledge, collaboration and educational opportunities for patients, providers and researchers interested in the field of Virtual Care.
Our mission is to accelerate the development and adoption of innovative patient-centered care delivery models, enabled by technology, and to advance
the impact of virtual care through training, accreditation programs, outcomes research and thought leadership. Through the digital transformation of healthcare, we are expanding healthcare access, reducing health inequities, and improving health outcomes around the world.



​
Hippo HIVE IMPROVING ACCESS TO CARE FOR ALL
The HIVE provides a forum for global learning and sharing, bringing critical information to one place for the benefit of many.<br>Users will be able to learn about the challenges faced by patients and
clinicians in many countries – challenges related to COVID-19 and
access to virtual care in general.
Vorige
Volgende
Is for Human
Hippo believes in the re-humanization of healthcare, enabled by technology. The Institute will bring together distinguished thought leaders from the field of medicine, life sciences, human sciences and technology to collaborate on identifying problems and designing solutions to the worldwide crisis and expanding access to virtual care where it's needed most.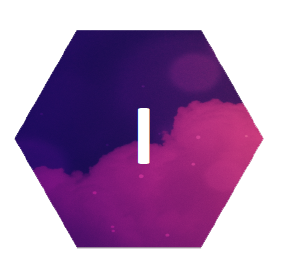 Is for insights
The Institute will establish a "Collaboratory" for content creation, curation, distribution and validation by experts globally. Understanding the unmet needs of different communities, systems and countries around the world will enable us to co-create solutions to service those needs.
Is for validation
The Institute will oversee a certification program for users who have demonstrated their ability to use Virtual Care platforms which require a set of new skills and capabilities. In addition, the HIVE will act as an accreditation agency for Virtual Care solutions that have proven positive outcomes.


Is for execution
The HIVE will be central to solution-based thinking and execution, with a Virtual Care Marketplace designed to address the many opportunities to help further the delivery of virtual care and healthcare professional education. The Institute will also
house important training information, case studies and education on the digital transformation of healthcare.


Subscription + Benefits
Join a global network of virtual care thought leaders and practitioners
Choose from Individual or Corporate Membership and become part of an exclusive global community of thought leaders and practitioners from the world of Virtual Care. Enjoy a host of benefits, including access to industry white papers, thought leadership content, and discounts to our training and accreditation programs and Virtual Care online store.
Individual subscription
Access to at least 4 industry white papers per year (valued at over $2,000)
Access to Buzz, including interviews and webinars
featuring thought leaders from the world of Virtual Care
Discounts at the HIVE Store
Participate in global Virtual Care Hackathon
Access to Knowledge Network
10% of all subscription revenue will be donated to non-profit organizations focused on improving access to quality care and healthcare professional education

​
Corporate subscription
Membership for all employees (with all Individual benefits)
Opportunity to participate in webinar as a panelist
Logo featured on Membership page
Opportunity to contribute case study
Corporate discounts at the HIVE Store
Participate in global Virtual Care Hackathon
Access to Knowledge Network
Vorige
Volgende
Become a Founding Member: $25K
Become a founding HIVE partner and enjoy the following exclusive benefits:
Enjoy Lifetime HIVE Membership
Earn referral commission for introducing new subscribers to the HIVE
Enjoy Founder status branding on website
Contribute thought leadership content from your organization
Opportunity to participate in local Virtual Care events and collaborations