INTRODUCING HIPPO VIRTUAL CARE
The HVC platform bridges the gap between physical care and virtual care, enabling healthcare providers and educators to overcome the barriers of time, distance and training to deliver all the benefits of an in-person experience through the safety of remote care.
Our hands-free, voice-activated, head-worn tablet allows clinicians to communicate in real-time with remote colleagues, pull up medical records, and automatically access files and imaging during patient examinations, procedures, consults and rounding.
Optimizes safety
Hippo optimizes safety by reducing exposure to clinical teams working on complex patients in isolation zones. Our platform also improves patient safety by deploying the right expertise at the right time and enhancing the quality of care.
Scales expertise
Hippo allows you to dramatically scale healthcare expertise and increase the size and reach of the delivery system, particularly for underserved communities and crisis environments. We help extend the capabilities of the available workforce, turning any clinician with a headset into a virtual specialist.
Increases productivity
Hippo represents a paradigm shift in clinical workflow, enabling faster triage, smarter clinical decision making, and effectively reducing physician burnout through collaborative working.


Hands-free, voice activated, head-worn tablet
Originating from our work with the US Department of Defense, our technology is the result of tens of millions of dollars of R&D and has been road tested in the harshest environments, including sub-Saharan Africa and offshore oil rigs. When the COVID-19 epidemic broke out in Wuhan, China, Hippo Technologies was used by frontline healthcare workers to provide specialist care to high risk patients.



Features

Quick to Deploy
Plug and play installation with remote set-up, training and ongoing support.
Easy to Use
The hippo solution is a rugged, hands-free, voice-controlled Android computer that clinicians use to augment their daily activities. The headset comes with an intuitive interface and advanced voice activated technology that is accurate even in noisy environments.
Durable & Resilient
Dust-proof and waterproof rugged design, the headset can survive a 2m drop test onto concrete. Rechargeable batteries can provide continuous service for 12-hour shifts.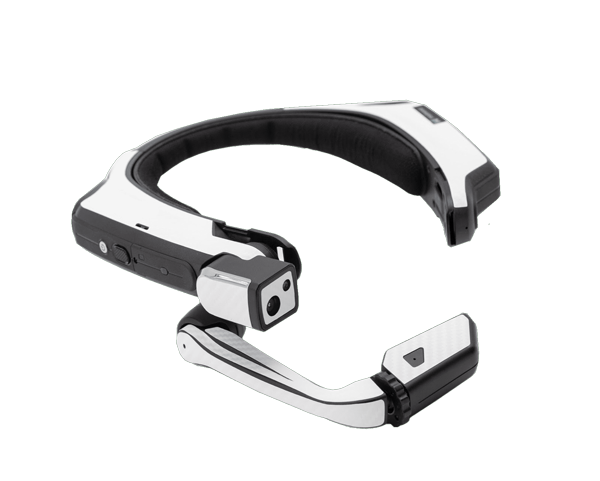 Fully Networked
Wi-Fi and bluetooth enabled, Hippo can integrate seamlessly with any hospital system and connected device.
Safe & Secure
The headset works with PPE safety glasses, face masks and goggles and can be easily disinfected with alcohol spray. The HVC platform is fully HIPAA, ISO and CE compliant with state-of-the-art encryption and advanced security features.
Scalable & Future-Proof
The HVC platform includes open APIs allowing for a range of third party applications to integrate into our system.
Hippo Virtual Care Platform
Combining utility, versatility and usability, the Hippo Virtual Care platformTM (HVC) has been built from the ground up by a global team of medical experts, with end users (clinicians and their patients) at the center of our solution design.
The platform

Open API Platform
Supports HL7 FHIR standards for data interoperability
Secure Video Conferencing and Real-Time Chat
Allows provider-to-provider and provider-to-patient consults
EMR Integration
Secure access to patient health records and data while videoconferencing
IoT Integrations
Built in plug-and-play APIs for all leading medical devices and wearables for remote monitoring
Advanced Data Analytics
AI-powered analytics engine for predictive and prescriptive modeling and clinical decision support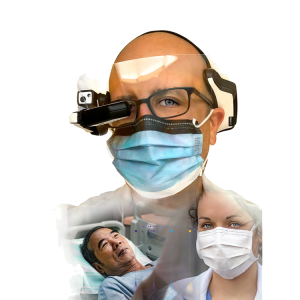 Hippo in the Home
Hippo brings a new dimension to telehealth in the home, allowing a pediatrician or specialist to deliver instructions to a parent when examining a child, and being able to direct them to the ppropriate level of clinical care. Bluetooth-enabled peripheral devices allow for real-time transmission of key biometric data directly to the attending clinician.
Hippo in the classroom
Convening medical students and faculty at a central location is expensive under normal conditions and impossible at present due to COVID-19 restrictions. The HVC platform can be used for ongoing skills training and assessment and allows for remote proctoring, evaluation and calibration of procedures and skills.
Hippo in the field
Now first responders to a trauma scene such as paramedics and emergency medical technicians can get expert advice from specialists back in the ER, enabling potentially life-saving instructions to be delivered in realtime, and faster triage on arrival.
Hippo in the hospital
Hippo addresses the COVID-19 era challenges of social distancing and clinical staffing shortages in the hospital. No need to scrub and wear PPE to deliver an emergency consult in an isolation zone – Hippo provides a firsthand view of the patient enabling specialists to consult directly with the treating physician.
The hippo solution includes software that enables remote mentoring, digital workflow, document navigation, and capture, view, and storage of video and photographs.
Demo
Teso-Telemedicine is strategic partner with Hippo. You can obtain more info about the Head Mounted Display after filling in the form on our website.
After we have received your inquiry we will contact you within 24-48 hours.
Head Mounted Display's
It is not only the device that makes deployment a success, but also the people who are going to work with it.
Please indicate via order form if you want a demo of the HMD and the Hippo Virtual Care Platform .We will also can assiste with your business case so that you will be able to implement our solutions with ease.
Kind regards,
Dirk Peek
Teso Telemedicine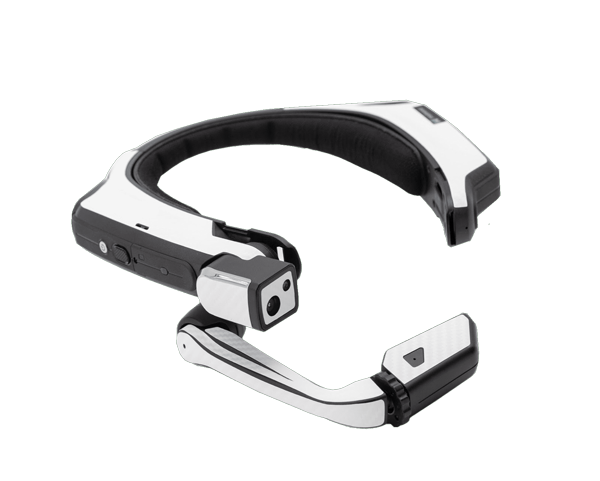 The Hippo Virtual Care Movement
10th International Innovation Telemedicine
The Hippo Virtual Care Movement
10th International Innovation Telemedicine